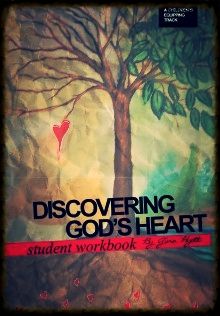 It's Finally Here! And I am so glad to share with you...
The Song of Solomon for kids?
YES! Just like adults, kids need to know that God really loves them. Until we have revelation-knowledge of how God feels about us, we will never be able to pray through the 'right' lens, seeing God as the loving Father that really likes us!
In these ten lessons, kids will go on a journey into discovering God's heart for them using key passages from the Song of Solomon. They will also learn the basic language and symbols from the Song of Solomon and gain understanding of intimacy with God.
Each week, there is four segments, Lesson, Hearing God Time, Practical Application, and Prayer. Taking time each week in class to have prayer time to absorb the lesson and pray using the scriptures helps have a greater impact in their hearts. Each week the children will facilitate a prayer meeting and pray for understanding for their hearts and the hearts of children and youth to discover Gods heart.
You can also order a Student Discovery Journal, called the "Student Workbook, for each student in the class that they can do during the week at home in between lessons. The journal will help kids to have focused time with God when they are at home keeping them connected to each week's topics and tracking whats happening in their heart as they grown closer to God.
It is our prayer that your children, and the children in your ministry, encounter the loving, intimate, and personal relationship-heart of God!
See the links in the Children's Equipping Materials Section for FREE Downloads that coordinate with the lesson.